Being a sugar junkie, it's no surprise that my first stop on Kauai was for shave ice.
During our first trip in 2016, we did not realize how big shave ice was in Hawaii. Back home, my sister works at a snowball stand, so I constantly find myself eating them, never thinking to try them in other places. Turns out, shave ice is very different from snowballs and it's taste/ texture varies coast to coast.
Things I've learned about these tasty treats blessed to us by the Hawaiian Gods:
The ice texture is incredibly light, unlike the more dense, sometimes crunchy ice on the east coast.
Most Hawaiian shave ice is made with fresh fruit topping & no artificial flavors
Haupia foam> marshmallow topping. Haupia foam is made from coconut milk, arrowroot and sugar and is the perfect way to top off your shave ice (if available)
Most stands have the option to have the snowcap over Mac Nut Ice cream. AKA the best thing your taste buds will ever encounter.
During our Kauai trip, we made it our goal to visit as many shave ice stands the island had to offer. Here are our "Top 5 Shave Ice" stands on the island listed in no particular order. (May or may not have visited #1, #3 & #5 twice each.) OOOPS!
TIP: For more decadent, beautiful shave ice, click the image to explore their Instagram!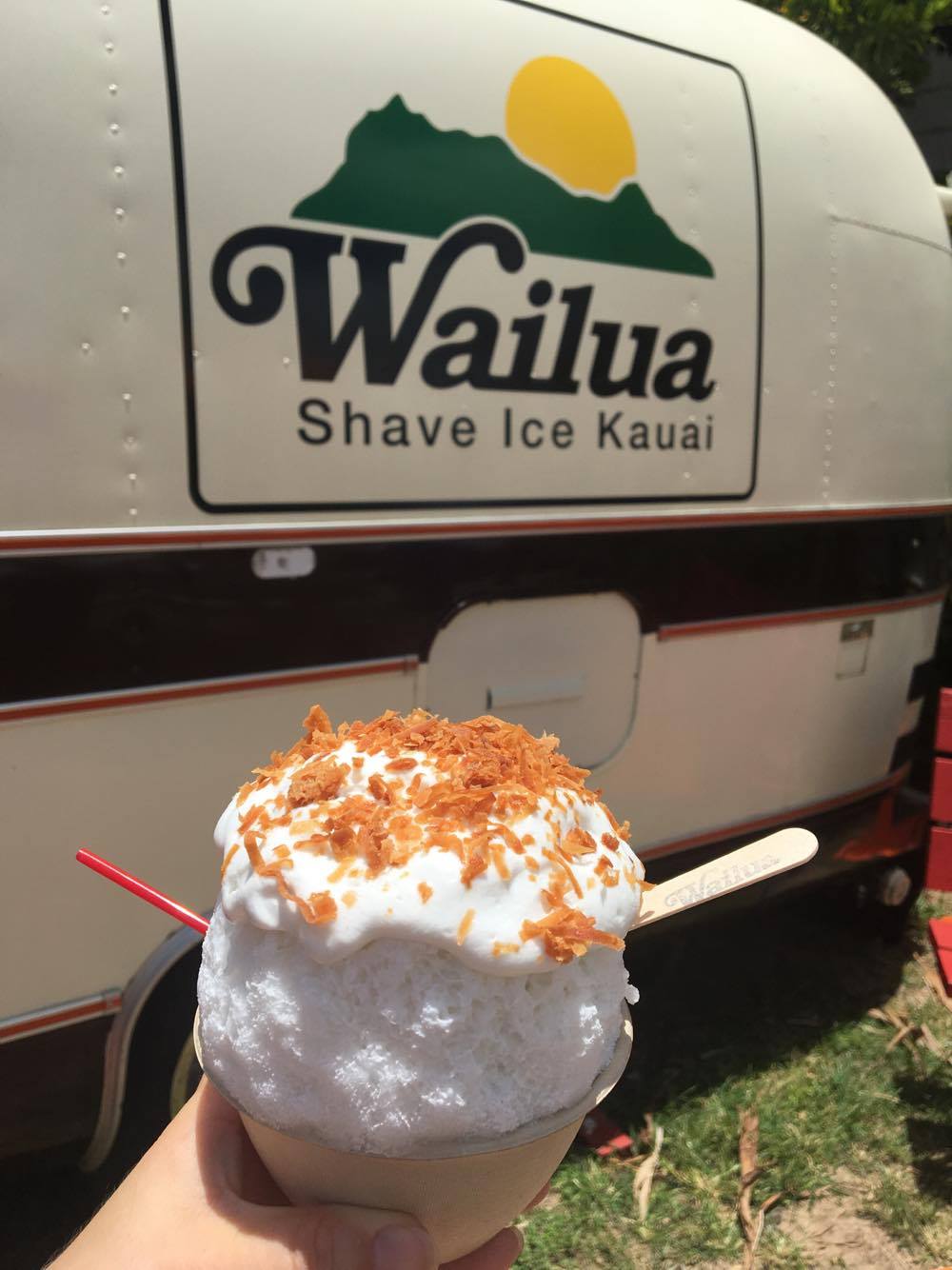 Personal Favorite:
Coconut x Coconut x Coconut:
Coconut Milk, Haupia Foam & Roasted Coconut Flakes
Personal Favorite:
Strawberry Colada
Strawberry, Pineapple over mac nut ice cream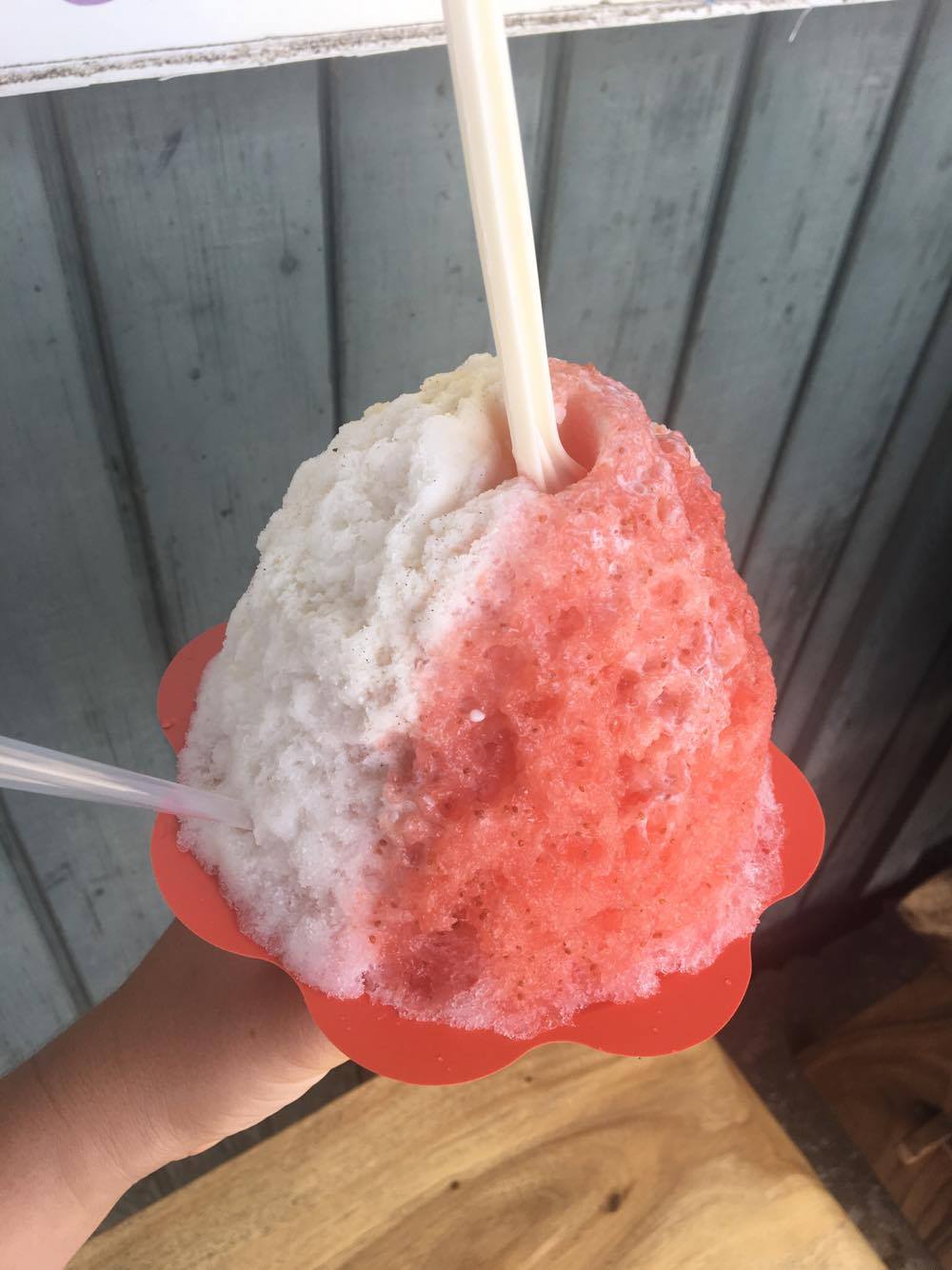 Personal Favorite:
Lava Flow
Pineapple, coconut, & strawberry over mac nut ice cream
Personal Favorite:
The Fu Manchu
Strawberry, Banana & Cream topped with fresh strawberry puree & bananas
Personal Favorite:
Tropical Bliss
Passionfruit & coconut syrup topped with papaya, coconut flakes over mac nut ice cream