There's something enchanting about the island of Kauai that lies within the mountains. They're rich green color, misty tops, red dirt & cascading waterfalls are enough to run you right off then road.
Some of my favorite Kauai views are the ones that include those lush, velvety, green mountains backdrops. Below are 3 favorite views. But, let's be honest, there isn't a bad view on the island!
Hanalei Bay lies on the north shore of the island stretching along roughly 2 miles of beaches. The town of Hanalei is easily one of our favorite spots on the island filled with shave ice, delicious food & great shops!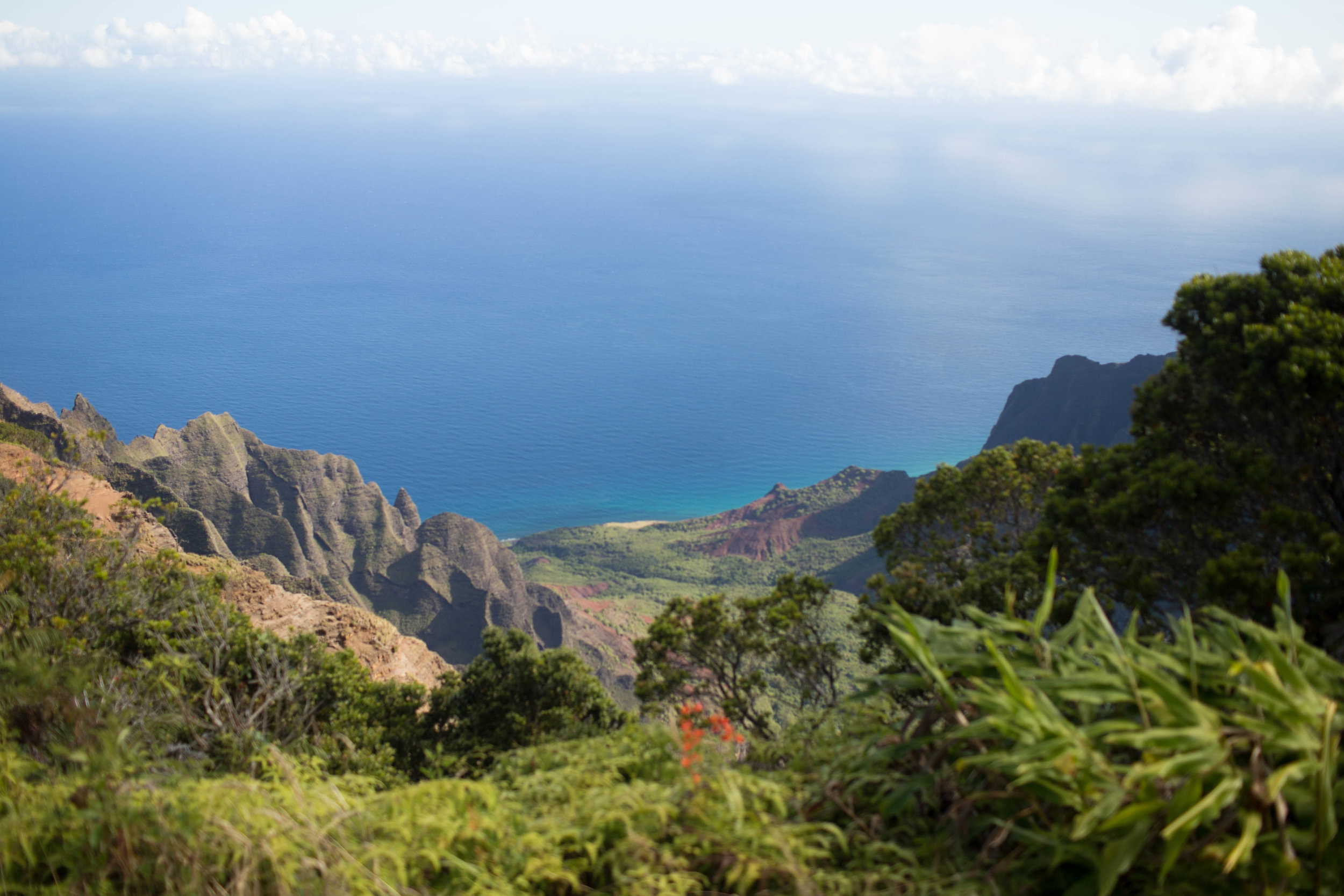 This view, located at the 18 mile marker on Kokee Road is the heart of the Kalalau Valley. It has been the background of films like Jurassic Park, King Kong, Mighty Joe Young & many others. The lookout stands 4,000 feet above sea level and gives visitors a glimpse at the Napali Coast, which is otherwise only reachable by boat, or through a grueling 11 mile hike.
This famous coastline features a 17 mile shore line, with beaches only accessible through the Kalalau Trail, (that 11 mile hike I previously mentioned). This photo was taken on our Holo Holo Charters boat tour that we've taken twice now and have loved. This coastline is a must during a trip to Kauai!